Last week Dr. Toby Ord went to 10 Downing Street, where he met with a special advisor to the Prime Minister.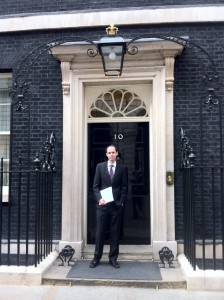 The meeting ranged over many topics, including the risks posed by future technologies, how to think about the future, and the importance of creating the right institutions to manage the research and development of such technologies.
Dr. Ord, and the rest of the Future of Humanity Institute staff, place high value on outreach opportunities like these, and continue to look for new ways to aid and inform decision makers.