Professor Nick Bostrom is participating at the Annual Humanitarian Affairs Segment for the United Nations Economic and Social Council (ECOSOC) held in Geneva, 15-17 July 2013.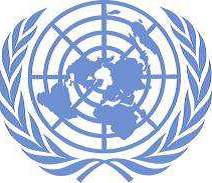 The theme of this year's segment is "The future of humanitarian affairs: towards greater inclusiveness, coordination, interoperability and effectiveness".
Nick Bostrom will be a panelist at the ECOSOC HAS High-level Panel discussion on "Reducing vulnerability, improving capacities and managing risks" taking place on Tuesday 16 July.
For further information, please visit:
http://www.un.org/en/ecosoc/julyhls/has2013.shtml